Welcome to the wiki for the Roblox game Blood & Iron. This wiki was created to let players learn how to play.
From factions and maps, to uniforms and weapons! This wiki stores all known information about the game.
We are glad to have you here being aware of our Wiki! If you have any questions or little discussions to make, check out our Forum page!
ROBLOX group: https://www.roblox.com/My/Groups.aspx?gid=3384945
Community Discord by ImperialBlood https://discord.gg/cj8NqSd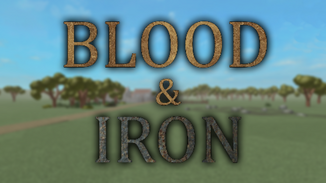 Recent (Major) Game Addition Change Log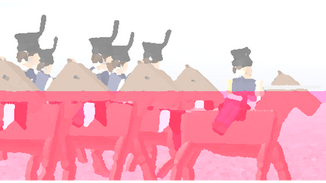 Blood and Iron: Warsaw
- Added a new nation: the Duchy of Warsaw.
- Added three new maps.
- Added a new cosmetic pack.
- Added surrendering, done by holding B.
- Improved the stability of artillery.
- Many more small additions, changes, and fixes
- Full change log: www.roblox.com/games/8924960
Recent Small Game Change Log
Recent changes:
Altered map selection system to increase map variety.
Increased reload speed buff given by musicians.
- Full change log: www.roblox.com/games/8924960
- NinjaKo2
- Daderpman101
- Concobar
- FishyKinso
- DusFanOfPvzThu
- XFlamingKunaiX
- Dustwalker 0-0
- TheTacoOtaku